We build professional and custom websites at an affordable price.
Website Design, Website Redesign, Website Maintenance
Responsive and Cross-Browser Compatible Design
Clean, Modern and Creative Design
Professional & Responsive Website Design
At Amptize, we build responsive websites with modern designs so that your visitors have a great user experience, and they love to come back to you.
We design and develop fully-responsive websites that look amazing on all devices — desktops, laptops, tablets, and mobile phones. We build cross-compatible websites that look great on all major web browsers including Chrome, Firefox, Safari, and MS Edge.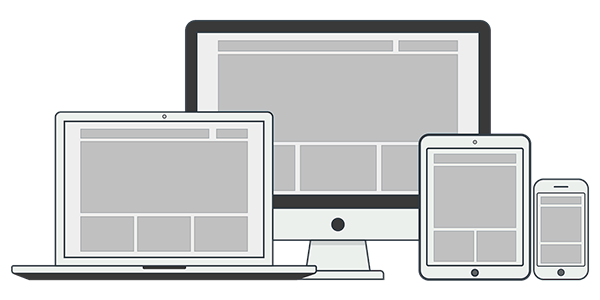 Interested to start a project?
Thinking about website performance?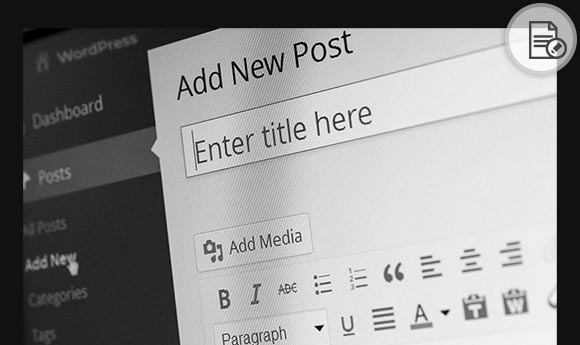 Super Easy Admin Panel
We believe that the admin panel should not be complex and expensive. It should be easy enough for a non-technical person to use.
After the website launch, you are going to create or modify content easily without any technical knowledge. The admin panel would be super easy with plenty of great features like uploading media files through a drag-and-drop interface, scheduling blog posts to be published at a certain time, adding widgets, etc.
It's going to be quick to add new features like blog/news section, events, galleries, contact forms, products, and more.
Reach us whenever you need!
For your comfort, we are available on multiple channels
Have questions before starting a website design project?
The clients mostly have some common questions in their mind before starting a project. Based on that, we have crafted this Frequently Asked Questions (FAQ) to answer many of the questions clients ask usually.
How long it is going to take to build a website?
It depends on the complexity and size of the project. Generally, we analyze the project first and set deadlines during the meeting with clients. Just content (logo, text, images, etc) should be provided on time by the client. Sometimes a client takes so long time to deliver the required content. That makes it hard to meet the deadlines.
What if I don't have content?
Don't you have any logo, brochure, images, text copy for your website? Still, don't need to worry! We are here to design a clean logo for you. We can discover awesome images as well for your website so that you just have to review and purchase them. For text copy, it's the client's responsibility to provide that, but we can help you to write content for your website by providing samples.
How should I supply content?
Well… it's pretty simple. You can send all the content through email, or add your files to Dropbox, Google Drive, WeTransfer and share the link with us. You can upload your files on FTP (if you have) as well and share the URL with us. We can use another standard method as well if you want.
Is my website going to be mobile-friendly? And iPad/tablet too?
Of course, all the websites, we build, are fully responsive. Each website displays and functions well on all the standard devices. We test each website on desktop, laptop, iPad/tablet, and different mobile screens before launch.
Would I be able to make changes to the website myself?
Yes, you would be able to make content changes easily. If needed, we provide documentation to our clients to be familiar with the admin panel so that they can make changes to the content themselves. Don't you have time to manage your website? Don't worry! We provide website maintenance and updates service as well.
How much it is going to cost to build a website?
The cost of a website depends on the complexity of the design and functionality. Each client has a different taste and requirements. So we go through the project requirements first and then send an estimate according to that. Need a Quote? Get a FREE Quote.
Are there any hidden charges?
No, there are no hidden charges. We go through the project requirements and sent a quote to the client. Once the order placed, we work hard and stick to the price we quote. However, if you change your requirements, request changes to the design and/or functionality after approval, then we may have to charge extra. We will communicate with you about this and once we got approval, we will continue the work.
How much I have to deposit to start a project?
Generally, we accept a 50 percent advance to start a website design and development project. If you feel comfortable with 3 or 4 installments, we won't mind. You can deposit 33 percent (for three installments) or 25 percent (for four installments) advance to start a project. For other small services, we can work on either an hourly basis or a fixed price.
What process do you follow to complete a project?
To make a project successful, we follow a solid process for every project. Our process starts with research about your business and requirements. Then we collect all the required content like the logo, any brochure, text copy, images, etc you have. Once you provide all the required material, the design process starts. After design approval, we start work on functionality. Then we do SEO optimization, testing on multiple web browsers, and different devices. Once we are assured that everything is good, we launch the website. For more details, visit our process page.
Will my site be SEO-friendly and rank well on Google?
We build every website with SEO in mind. We do optimization and basic SEO on each website we build so that your website can rank well on all the search engines like Google, Bing. To generate more leads for your business, we highly recommend you to utilize our digital marketing services.
Would I be able to track my website and see how many visitors I've had?
Yes, we set up Google Analytics, the most powerful tool to monitor the visitors of your website. Once the website is launched, we set up analytics for you. It provides an extremely detailed report about website traffic.
Can you help me to make updates to my website?
Of course! Just send us the URL of your website along with the list of changes you want us to make. We will take a look and send you a quote.
Have more questions? Feel free to contact us. We would love to hear from you and reply to your queries.
"Professional and quick to respond! I can say one of the best companies to work with. If someone is looking for quality, Amptize is my recommendation."
"The best experience we have with Amptize. The team at Amptize is communicative, responsive, and timely. They're always there to help when I have a problem. They know their stuff, and they help me right away. I'm happy with the work."
"Mandeep deserves 10 stars for this job!!! He is an amazing and talented designer. Even though I made things complicated at the beginning of the job Mandeep was fast and accurate to respond to the challenge, and still deliver a HIGH-QUALITY work."
"Mandeep did outstanding work. Top notch. Very professional and I'm not easy to please."
"Very patient and a great worker! Delivers as promised and on time! Will come back for more!"
"Mandeep provided excellent outcome with no compromises: met the deadline with no issues, the website design was very attractive and eye-catching, and Mandeep communicated professionally all the time. Generally working with him was a very smooth process and I enjoyed it very much."
Testimonials
What our clients are saying about us.
Get a FREE Quote
Need professionals for your website?
Amptize is here to design, develop, maintain, host, and boost your website.